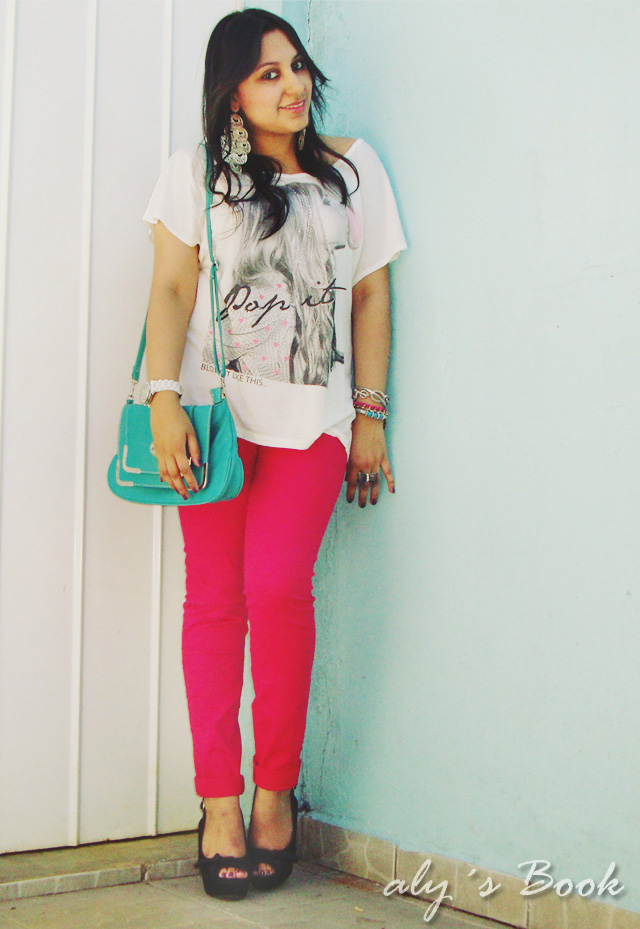 Hello Everyone!

Here is my new look with a cute colors, I love to combine pink and aqua or turquoise.
This is something that I wore to go out with my boyfriend.

I combine this pink jean with a cute shirt with a girl on it and to be more comfortable I wore wedges.

Have a lovely Monday!!!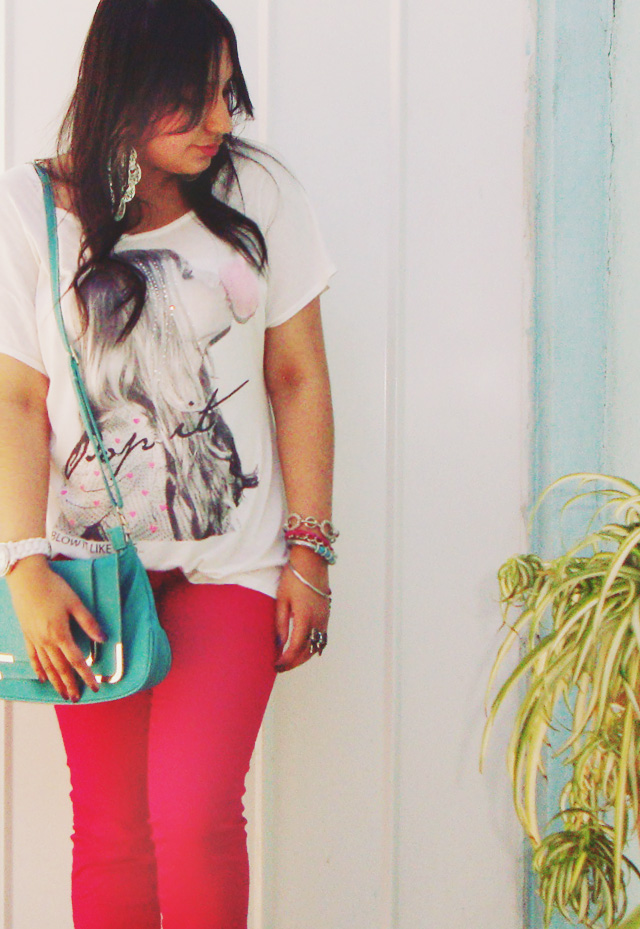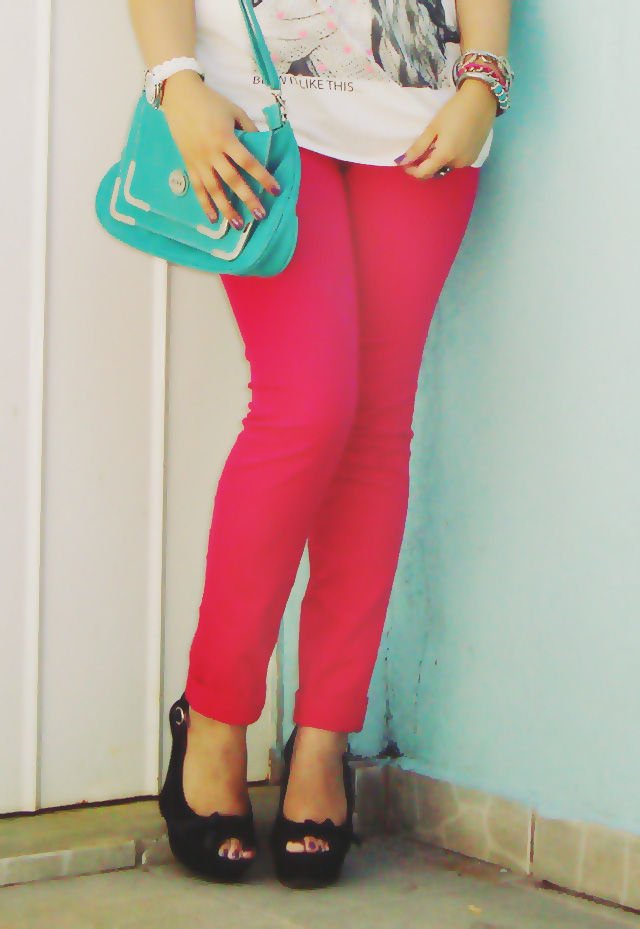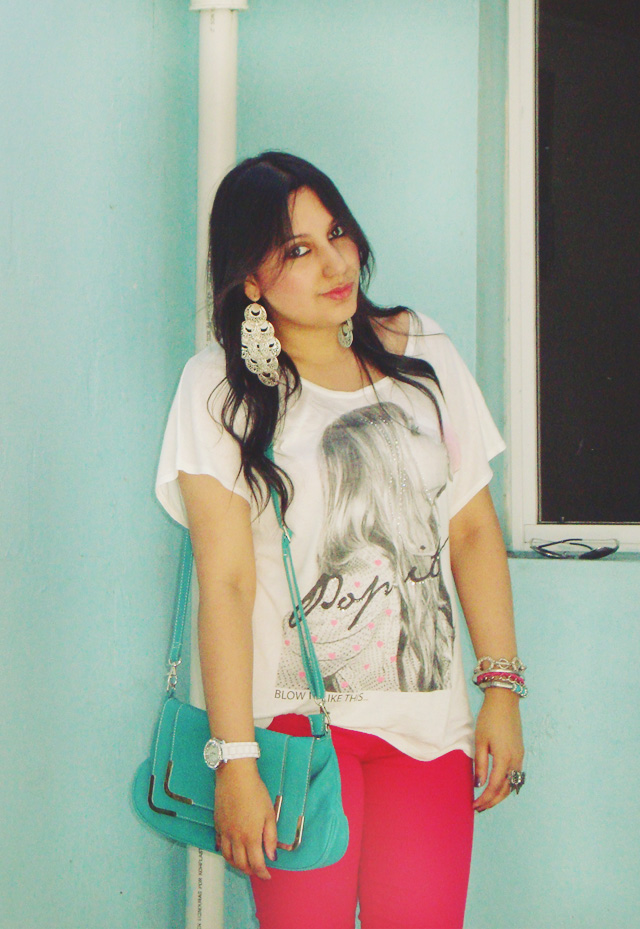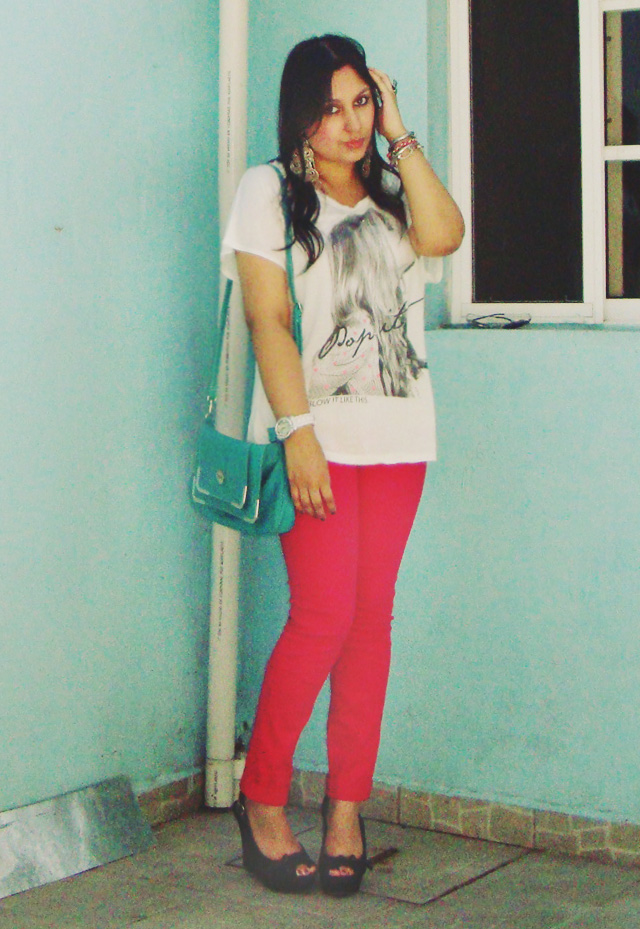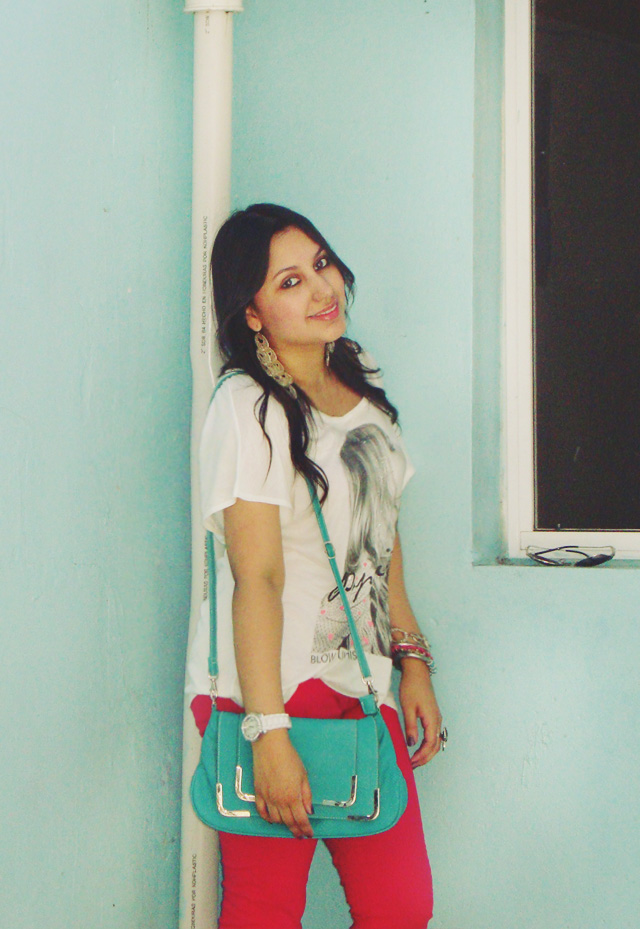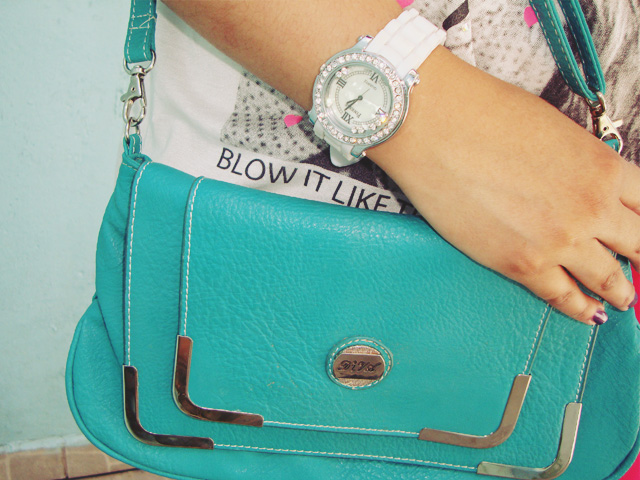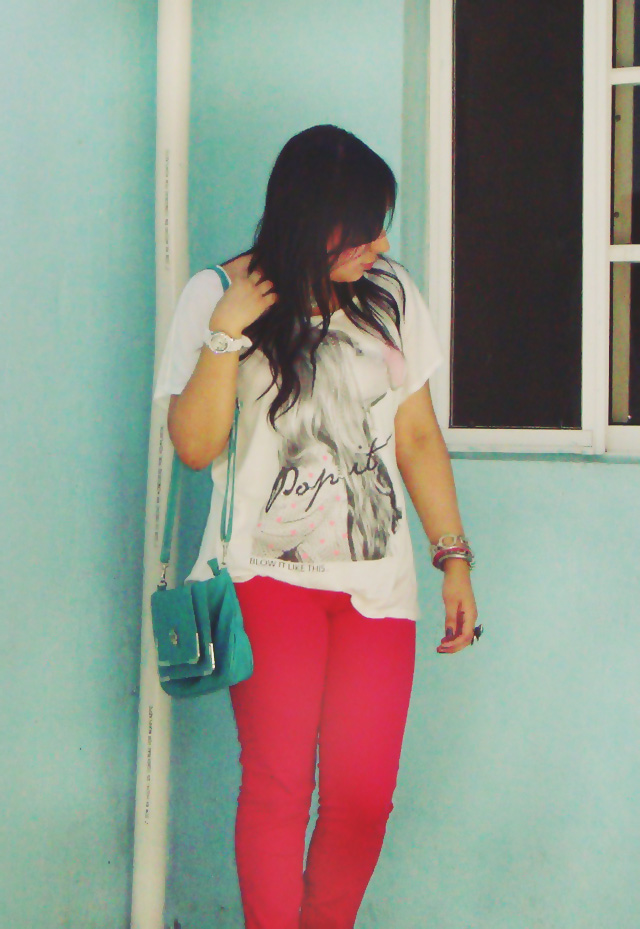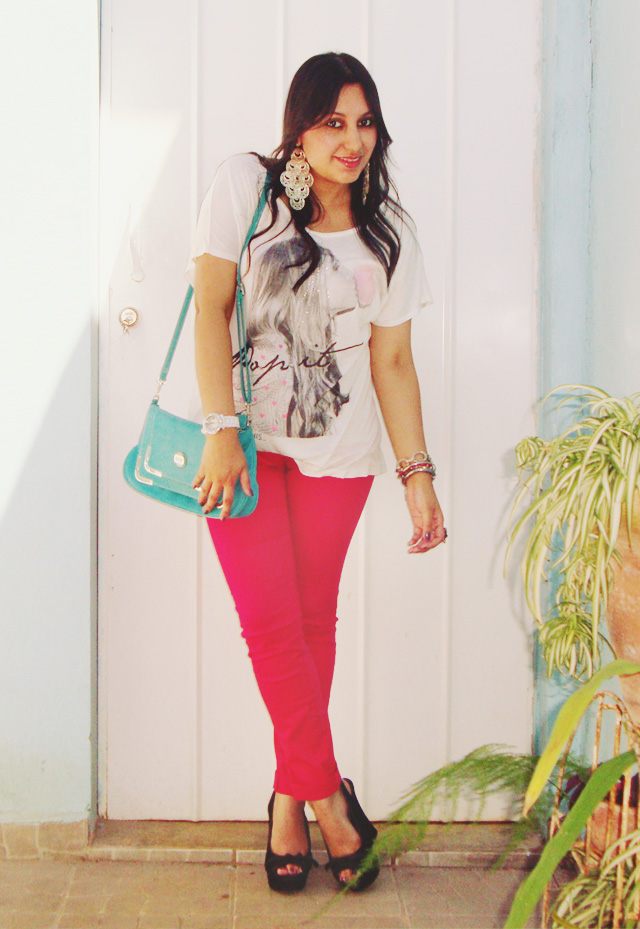 "Those blessings are sweetest that are won with prayers and worn with thanks."