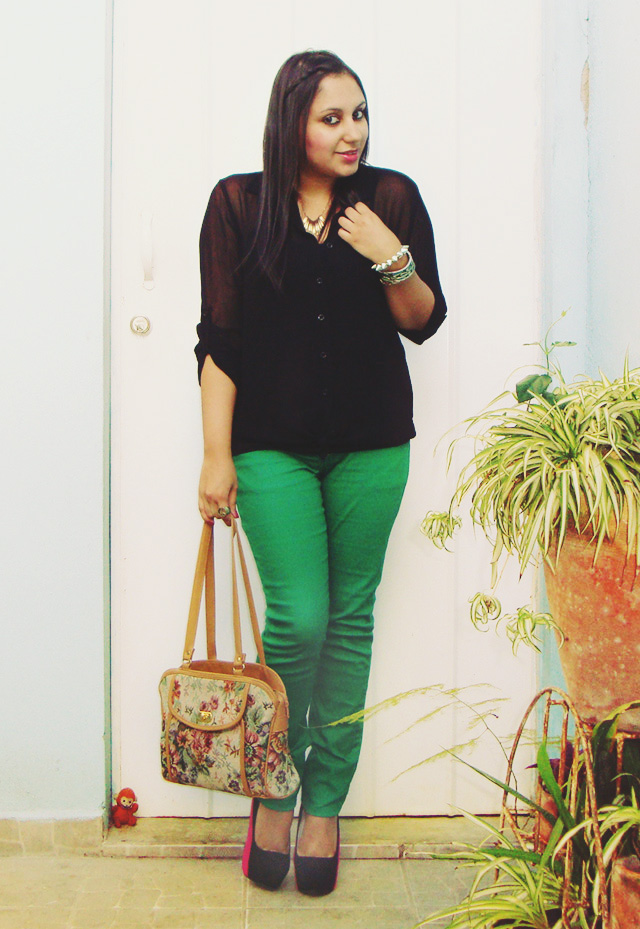 My little dog has this tiny monkey to have fun and he wanted to appear on my pictures too! :P
About my outfit, I Love this green pant, I added fuchcia touch with the shoes and some of print with the bag:
A very casual and comfy look!
Have a cool day!!! :)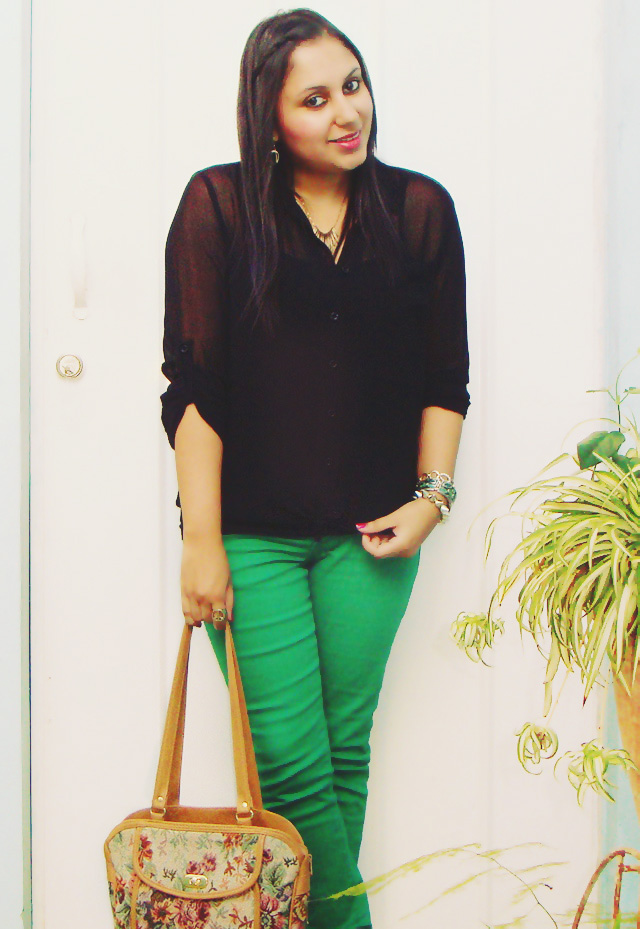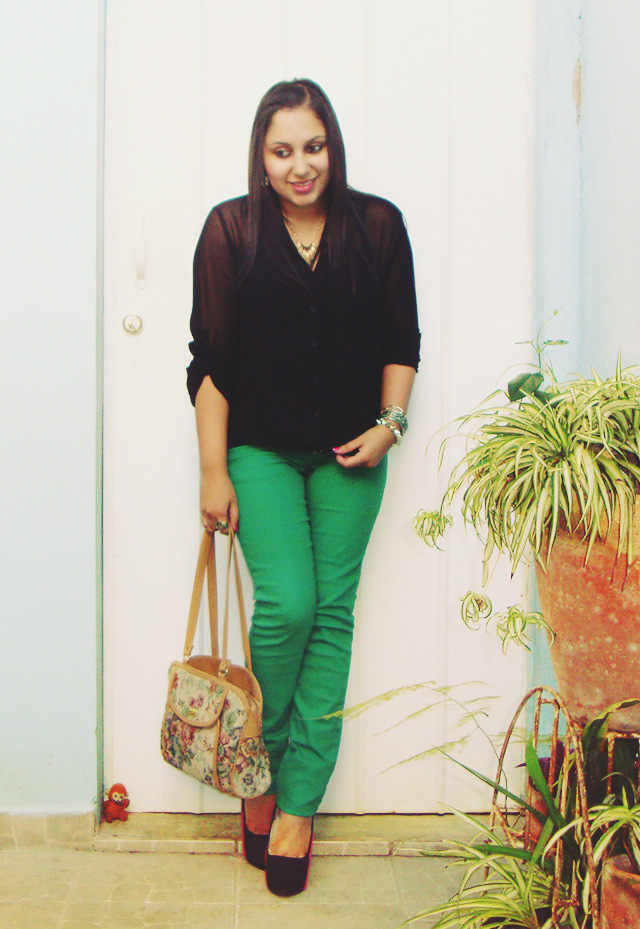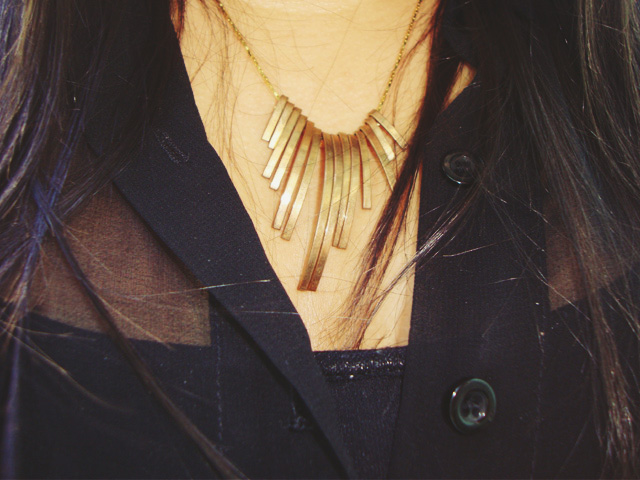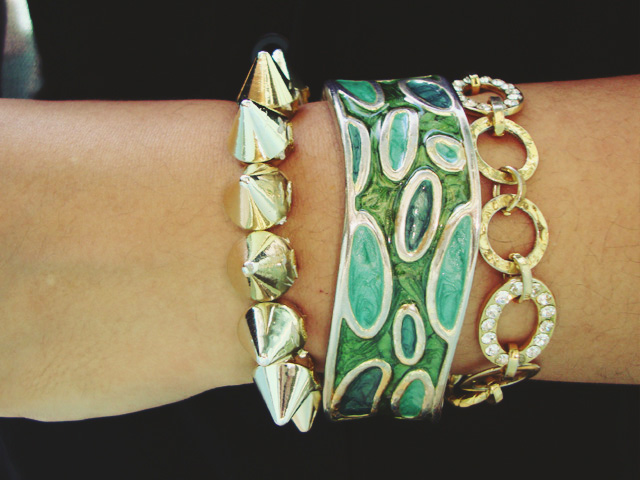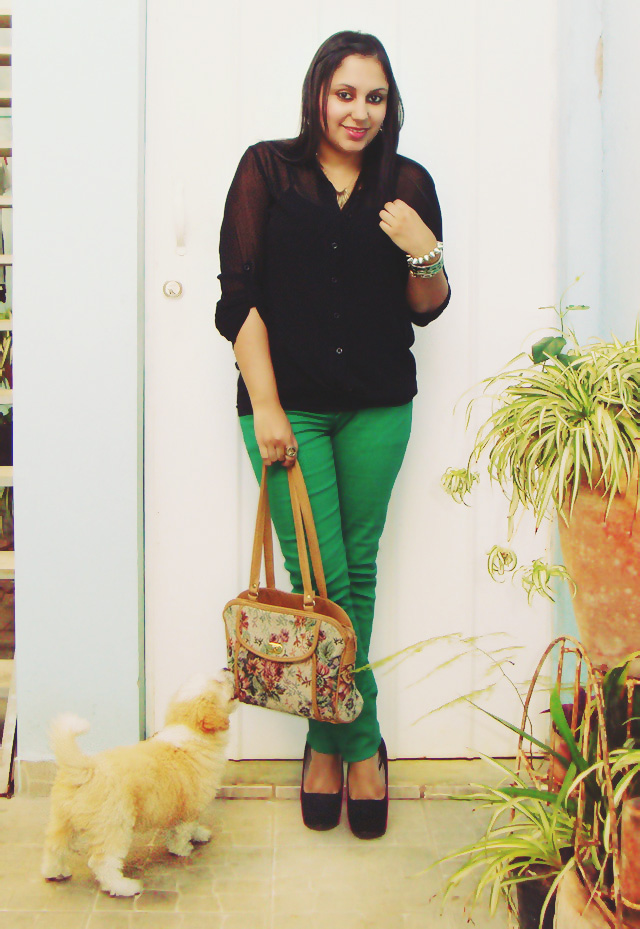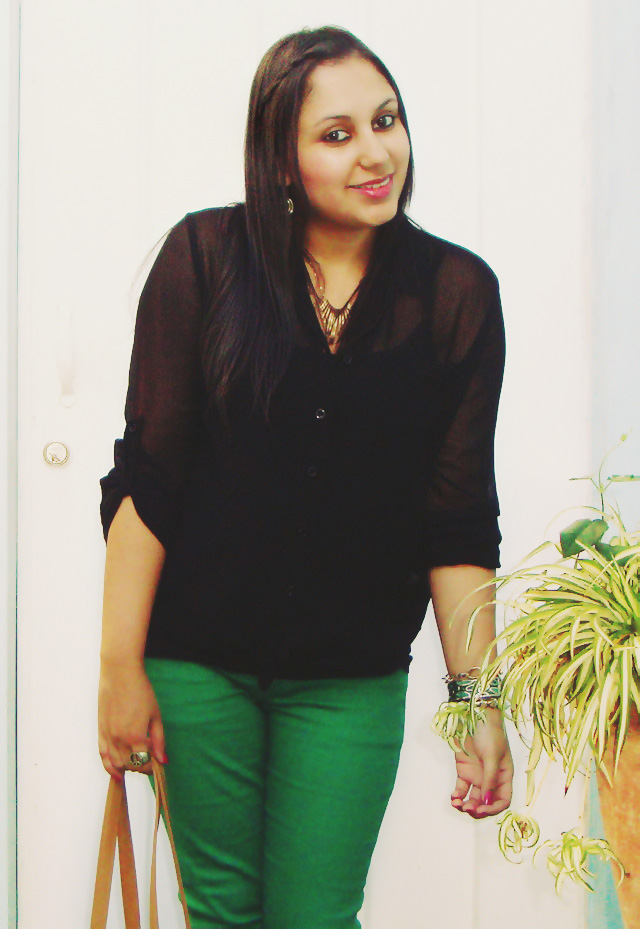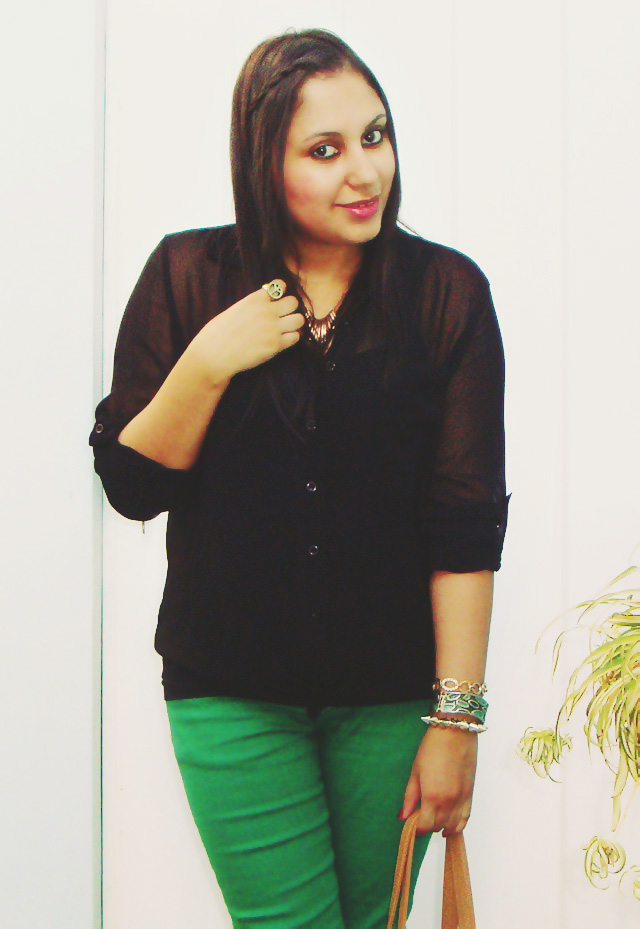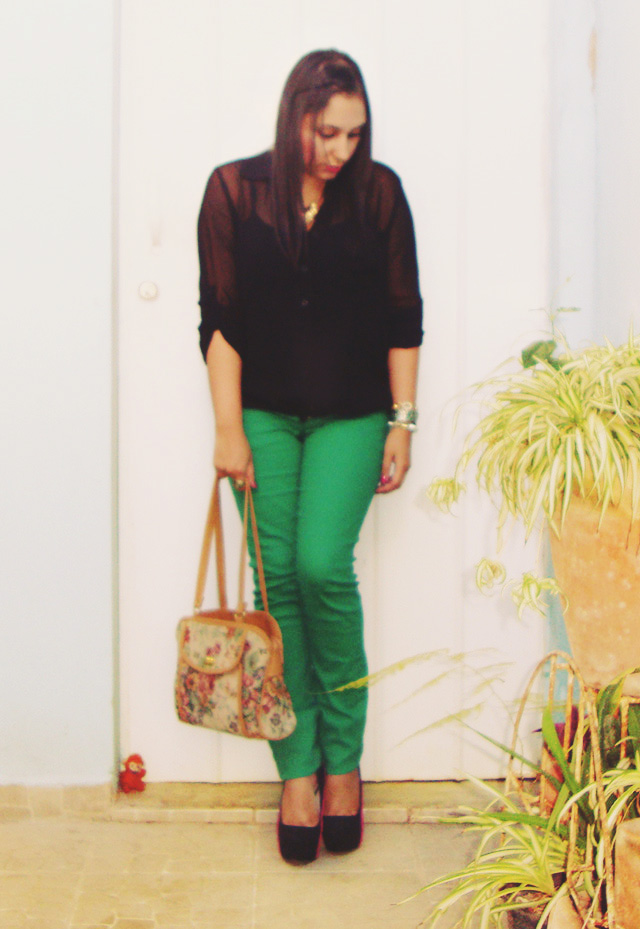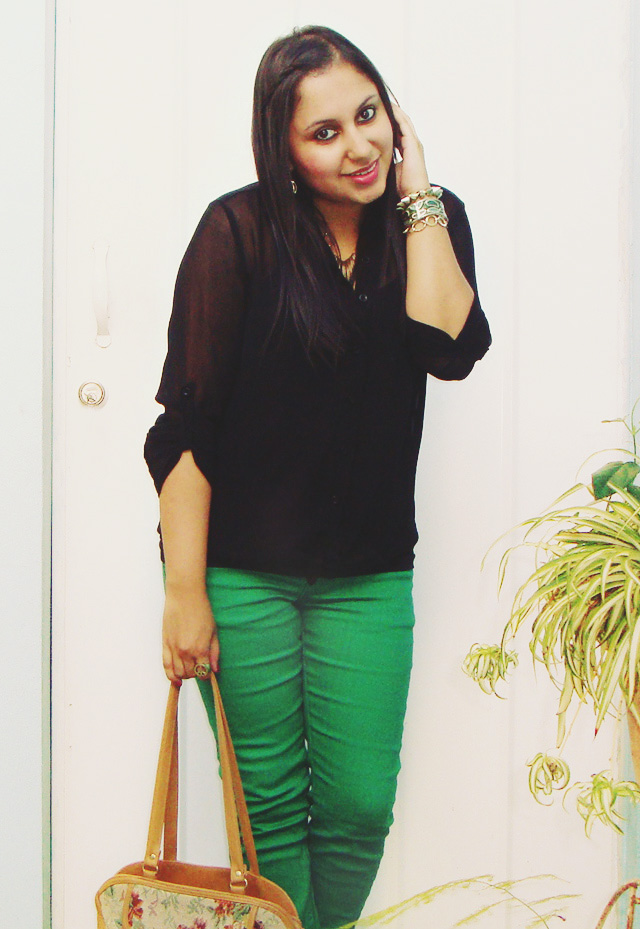 "My little dog - a heartbeat at my feet."
Edith Wharton