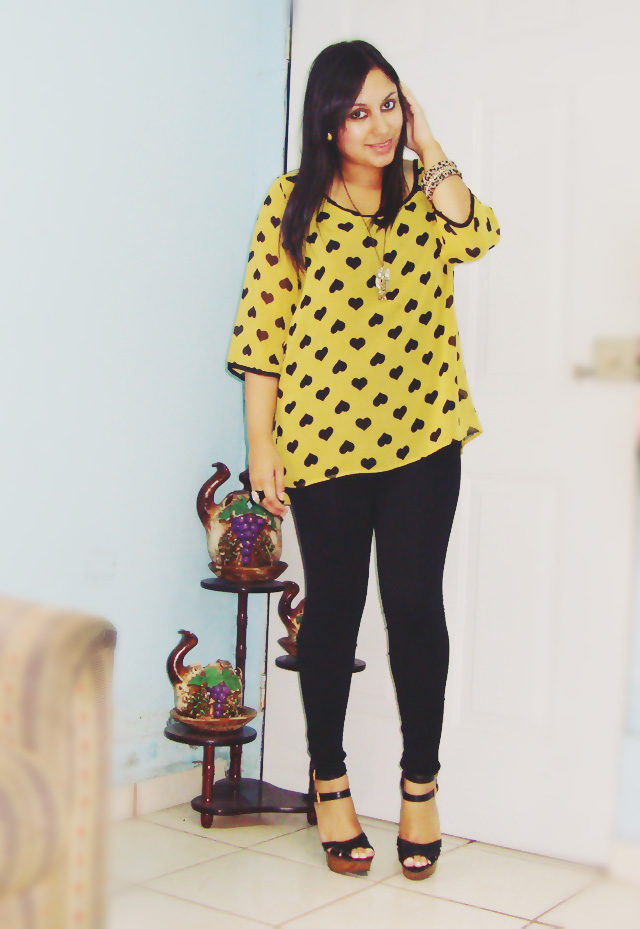 This is a lovely sheer blouse which I wore with a black top inside, I almost never use this kind of blouse without an inside top.
When I wear print hearts I feel a romantic and feminine style.
In this outfit I mixed prints: hearts + leopard bracelet, I think that it looks nice.
What do you think about this lovely print?
Have a great Monday!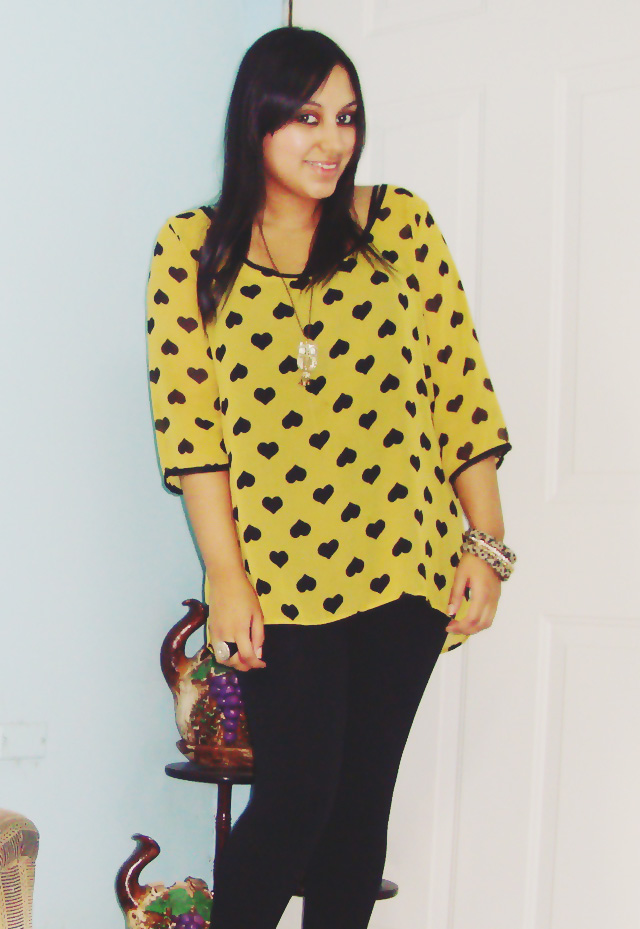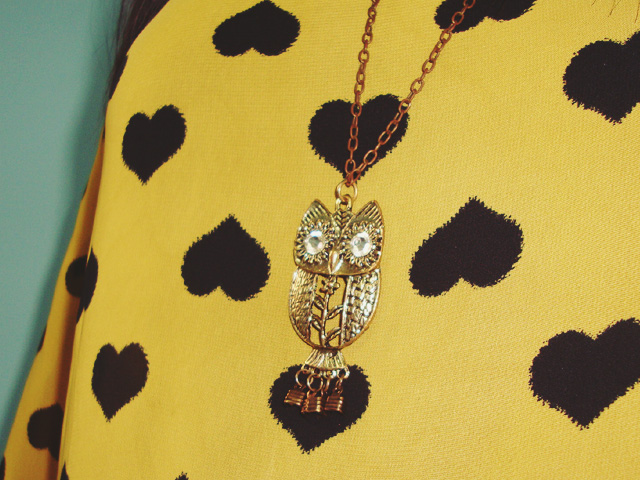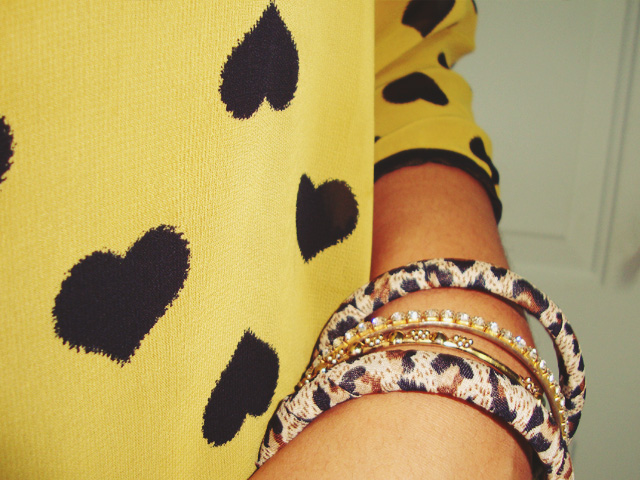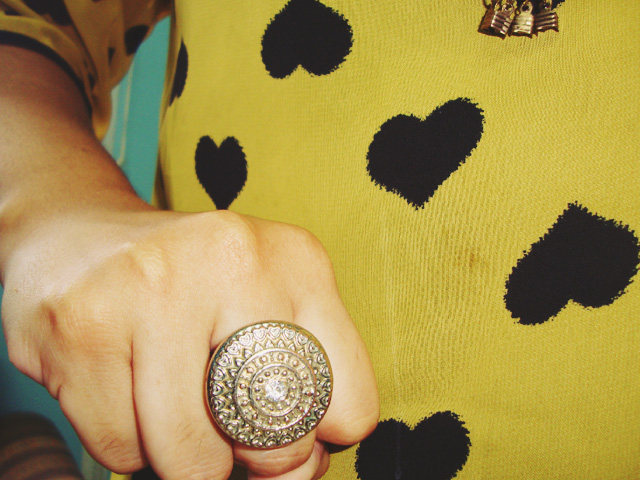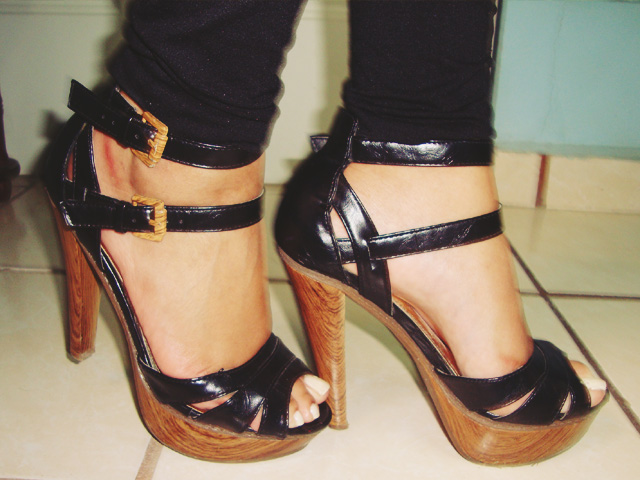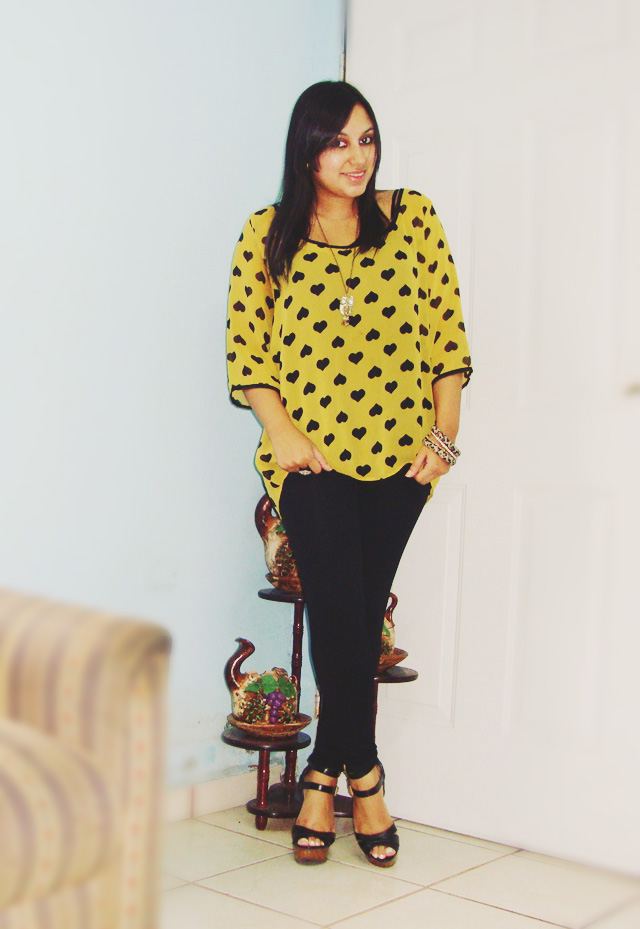 "It is only with the heart that one can see rightly; what is essential is invisible to the eye."